Elevayta Productivity Tools Bundle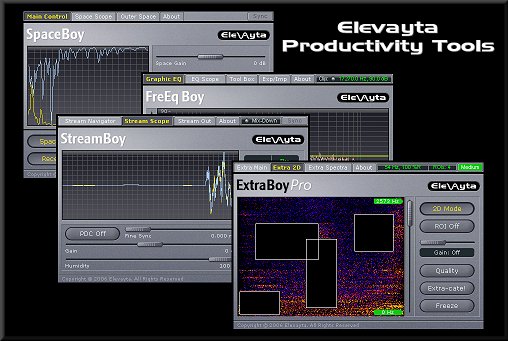 The 'Elevayta Productivity Tools' bundle is a collection of 4 unique VST plug-ins intended for enhancing and simplifying your productivity.

The 4 VST plug-ins contained in this bundle include:

No other set of audio tools provides this much power, flexibility, quality and diversity for the price!

"Single click" installation (meaning "very easy to install") of all components, including instructions!

25% saving compared to individual components!

System Requirements

Windows 98 up to Windows 8. 32-Bit only.
About 1 MB of harddisk space.
1+ GHz processor.
Audio application supporting VST plug-ins.
Demo Limitations

There is no demo for this bundle. Before considering a purchase, you are strongly advised to test each of the elements (demos of which can be downloaded via this site).

Price

$89.00


Refund Policy: We do not consider refund requests for products bought by mistake or products bought without trial (demo).
---
[Go Back]